Press Start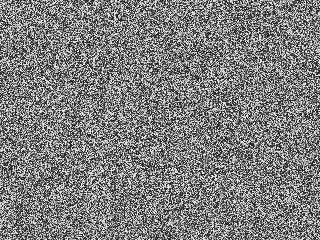 Chat with a random stranger!
100% Free
This site may contain adult content and is intended for 18+!
Chatroulette Like Site - Free Random Video Cam Chat
Welcome to SpinnerChat's Chatroulette Alternative. This is just one of multiple chatting options we have here on our site, which helps to make us one of the best sites like Chatroulette available on the internet! Anyway, on this current page you will find the usual random video chat setup in place, where you can rifle through unlimited random strangers for never-ending fun cam chat sessions. You will need to allow our site access to your webcam before other people can see you, and we really recommend you show yourself rather than just expecting other people to show themselves to you while you're invisible, because that's not fair for everyone else. Also, if you don't show a live streaming video feed of yourself you probably won't find anyone that will keep talking to you, so if you really do want to talk to strangers you should definitely turn that cam on!
The format of this service, if you aren't familiar, is always 1-on-1, which means you are connected to one person at a time and it is just you and that one other user together in a single video chat room. This of course allows you to have a more intimate conversation than you would have in the old fashioned group chat rooms where everyone can see everyone else using the same service and you can be interacting with / distracted by multiple people at the same time. So, that is a key difference, all your focus here will be on only one single other person, which I think is a big part of the reason why this sort of Omegle like service tends to be popular. However, if you do happen to be looking for a group chat room we actually have one of those as well, so make sure you check it out!
Anyway, this service draws from a large pool of users so that we can be sure you will find that boy or girl you are looking for. The number of people online is always very important with any random chat service, so we make sure to get plenty of people visiting every day! If you decide you're tired of seeing people on live video feeds and would prefer a text-only version of this same sort of random chat app, we also have a very popular text-only version, that plenty of people also use regularly. You will find a link to it in the menu, and I definitely think you should check it out because we've added our own custom features to it that make it substantially better than any other similar websites out there.